Madhoo/Madhubala is an Indian actress who is best remembered for her performances and roles in super hit Indian movies such as 'Phool Aur Kaante' 1991, 'Roja' 1992, 'Allari Priyudu' 1992, and 'Gentleman' 1993 among several others.
The humble actress who is based out in Chennai has been part of all the major movie Industries in the country and now she is all set to make a comeback after a long hiatus. The 'Allari Priyudu' actress has a huge lineup of films in Hindi, Telugu, Tamil and other languages and she is playing a key role in the upcoming Telugu film 'Premadesham' a romantic family entertainer that features Adit Arun, Megha Akash in the lead roles.
'Prema Desam' is all set to release on
December 2nd. ETimes approached the pretty actress to talk about her role, her career as an actress and much more. Below are the excerpts from the Interview…!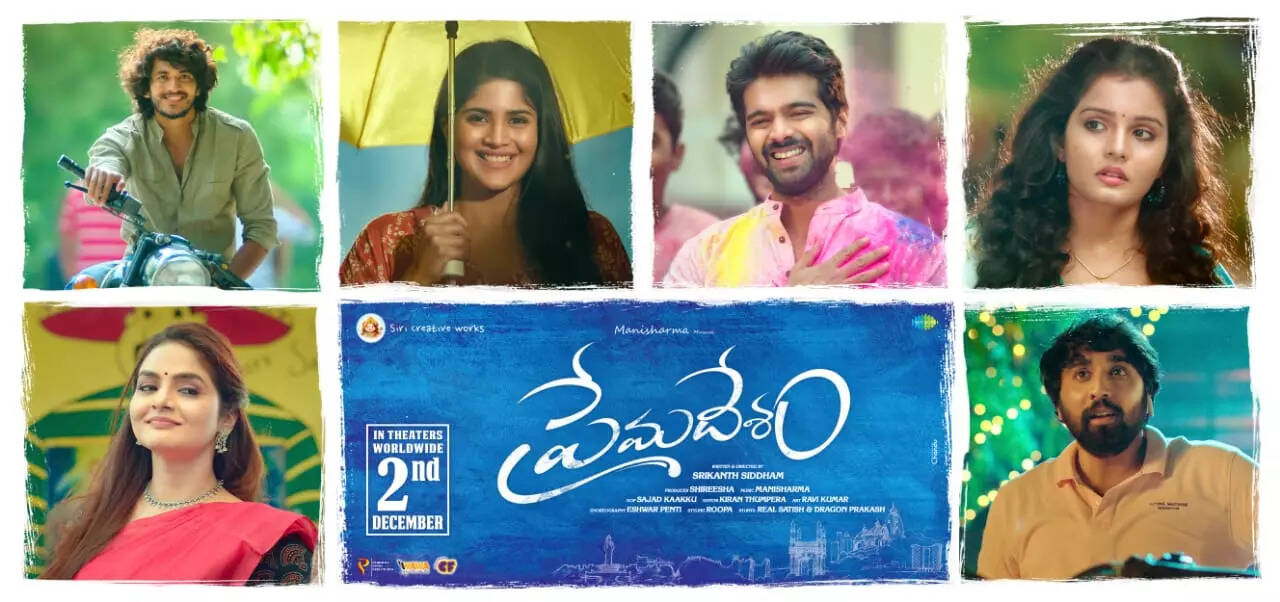 What made you opt for this role in 'Prema Desam'?
In most of my films, somehow I have played elderly roles and it automatically became a practice for the directors to come to me with these kinds of roles. Also, the director Srikanth Sridham wrote this character keeping me in mind. Though I had turned down the offer, the director kept coming to me again and again, calling me so many times, that's how it happened. The role is also about a fun mother and I behave more like a friend to the heroine, So, it was interesting and also I liked its title. The film's music is also brilliant, Mani Sharma gave its music, and I shot a week for this film.
Is Telugu film Industry more competitive these days compared to before?
The industry has always been competitive. Everybody are wanting to do the same roles. Now there are ten other mothers available in the market. But to answer the question straight, if I don't do it someone else will do it. That way it is competitive. But in my mind it is not competitive anymore, everybody is getting what they want.
What changes have you identified in the Industry compared to 10 years before to now?
Earlier there were only two categories, very big film-makers, and small film-makers. Now, with the arrival of OTT, a lot of content of all types is happening. Earlier if there is any financial issues the production used to get stalled. But now, big players are still making big movies with big actors while content is playing a major role with small filmmakers and the film work if the content work.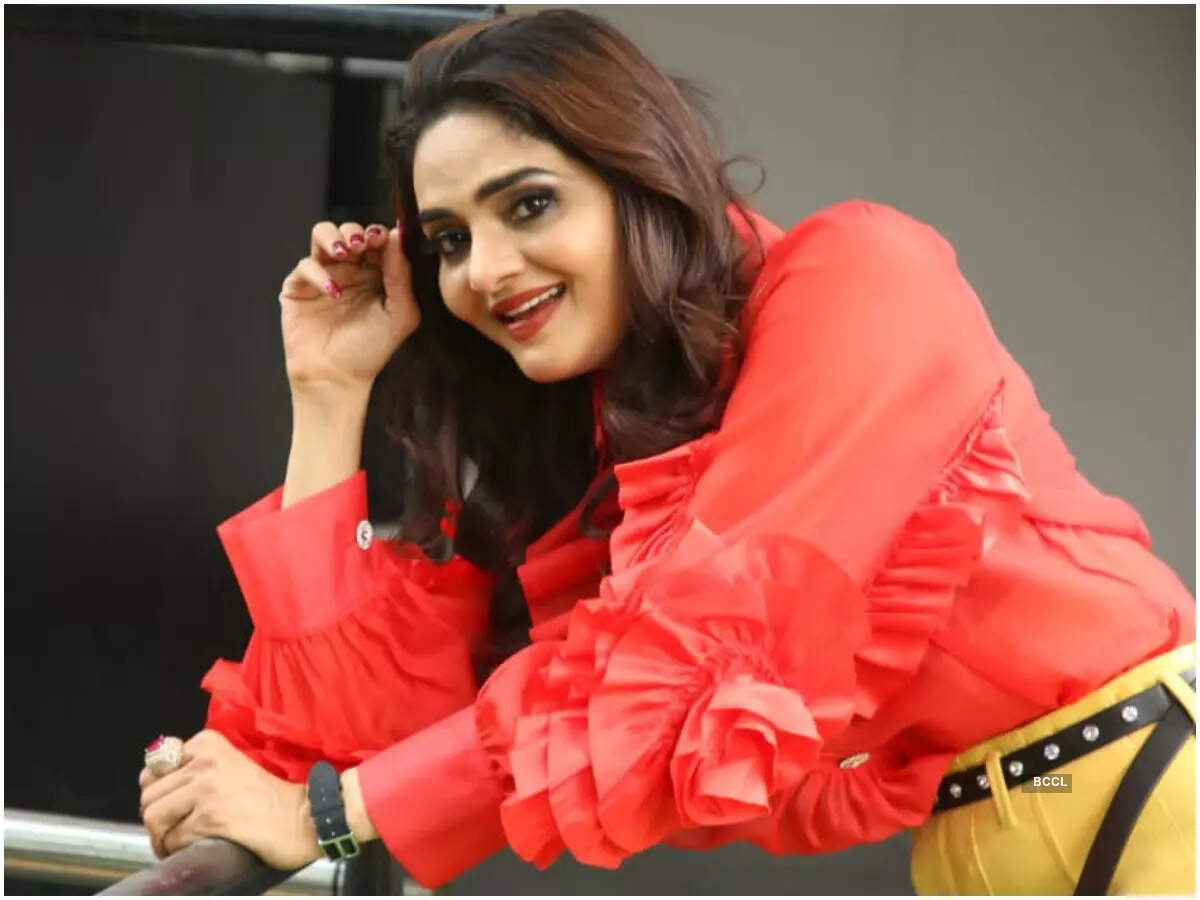 So, you mean to say all the senior actresses are still getting work?
All the senior heroines have made a nice comeback. There is Nadia, Tabu, and now me, we all getting strong characters..! and I think Telugu filmmakers are coming to me now because I will be recognized everywhere and they see me as their Telugu girl. They don't look at me as a Bombay or a Tamil girl. Also, I don't look like a Bombay girl or a south girl, I got a look to adapt to all the Industries and languages.
When can we see you in Bollywood again?
In Bollywood, I'm doing a movie titled 'Kartam Bhugtam' with Sohem Shah, Vijay Raj and Shreyas Talpade. I will soon join the second schedule and it will be done by January, Also, I'm playing a character in a web series titled 'Parth aur Jugnu' in Hindi and It is in post-production now. The third one I'm shooting is with Vivek Sharma, the one who made 'Bhootnath' earlier. I also did a film called 'Khali Bali' recently which miserably bombed at the box office.
You are part of such a well-known and established family, why are you all not seen sharing screens on any platform?
After seeing Hassan's family, Charu Haasan, Suhasini Maniratnam, and Sruthi Haasan share the screenspace in a web series, I kept asking Hema Malini Ji and Esha Deol to plan something together. But again we didn't want to do something just for the sake of it. Therefore, we all are now waiting for someone to cast all of us together. Hope something will happen in the future".
Are you waiting for any particular role to play onscreen? Are you very selective when it comes to roles?
I'm happy with all my roles so far, but I love dancing, music, and comedy too. Now I desire to do more impactful and meaty roles. Coming to your second question, I'm not a choosy person. When someone comes to me, ill see if the proposed role suits me or not that's it. In the beginning, I was doing all that came my way in every language and I have had some amazing experiences with all those amazing people. Meanwhile, I also have completed another Telugu movie recently directed by Dayanand the title is
'Game On', Adithya Menon and I played together which is an excellent Subject. But, I want to play feminine characters like the one Kangana played in '
Manikarnika', and Deepika in '
Padmavat'. I want to portray a warrior princess with that Armour, sword that vibe, and look.
You looked very traditional, orthodox, and serious so far on the Telugu screen, are you the same person in real? Is that why you are getting such roles in Telugu?
Not at all…! But everybody likes to see me as a traditional serious woman, a crybaby but I'm a funny person, I have got a funny side too, but not many have explored that side of me yet. In 'Prema Desam' I have got that light-hearted funny woman, the same goes with my Tamil web series
'Sweet, Karam, Coffee' as well which is very funny and you'll get to see my comedy timing in it. I want to do an out-and-out comedy script too..!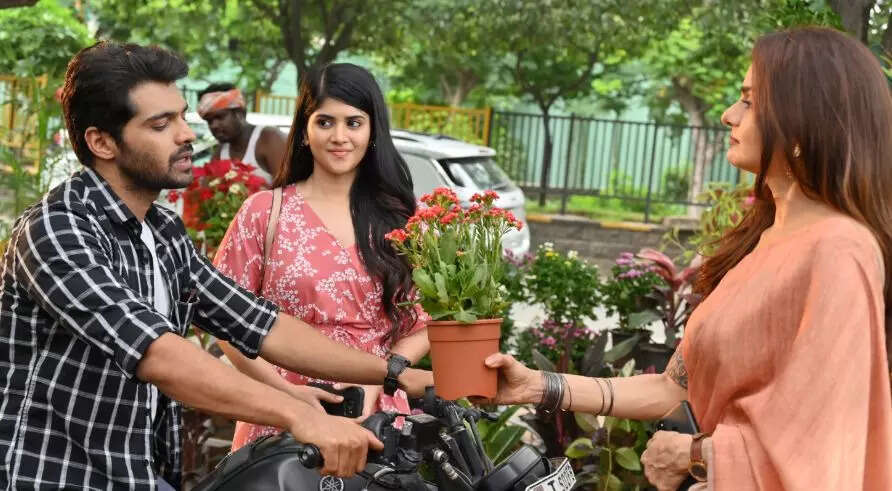 What difference have you identified in Tollywood lately compared to other Industries, as you have been jumping from Industry to Industry for a long?
I think Telugu is closer to Hindi, be it in its scale, understanding, communication, and all that, Even the directors here are giving more free hand for the actors to express similar to Hindi film-makers. Whereas in Tamil and other Industries the makers get more involved. In Telugu, I'm designing my character with a little improvisation and discussed it with the director. Also, the meter of the language allows me to perform well, though I don't know the language like Tamil and Hindi.
For Instance, I recently did a bilingual OTT film in Tamil 'Dejavu' and the same with Naveen Chandra in Telugu with the title 'Repeat' on the same sets, and when I saw the rushes, I found I was better in the Telugu version for whatever the reason I can't say, even though it is the same script, may be due to the meter of the language.

You being one of the early actresses with Pan-India appeal what do you have to say about the Pan-India movies these days?
I feel, all the Pan-India movies start in Telugu. Even though 'Ponniyin Selvan' is a Tamil film all the technicians are from Hyderabad and most of it was shot in Hyderabad. See the movies such as 'Liger', 'RRR', 'Pushpa' now 'Hanuman', therefore I feel if we work on Telugu projects we'll get more reach and I love movies of that genre 'RRR' and 'Baahubali' types, therefore, I have lots of affinity to Tollywood at this point of time.
Also Read:

Also Read:
Top Rated Telugu Movies Of 2022 |
Best Telugu Movies Of 2022 |
Latest Telugu Movies